Virtual, Hybrid & Metaverse Event Solutions
Over 30,000 companies around the world
If you are searching for the right technology and support services to facilitate your next virtual or hybrid event, consider Xcyte Digital. Xcyte has a complete portfolio of technologies to accommodate just about any need. Rely on the experts at Xcyte to design a customized solution that leverages the right features from session to exhibitor hall, to meet your objectives. Our team will assist with planning and execution to ensure your success.
The future of how your brand presents, connects and engages starts here.
Xcyte Digital has partnered with best-in-class platforms to deliver the ultimate Metaverse experience that includes the following:                                                                   
Immersive Enviroment - Extend your event virtually with  a 3-D immersive environment based on actual venue floor plans with furnishings and decor.
Intuitive Controls - Manage and navigate your environment with ease.
Customized Layout -Select from thousands of venues globally and set branding and signage to showcase your brand and sponsors.
Attendee Driven - Attendees control where they go, what they attend, and who they connect with.
Real-Time Analytics - Measure your effectiveness with participation, engagement and behavioral data.
Deliver Engaging Content - Capture your audience's attention with immersive content that they can interact with.
Highly Interactive - Allow attendees to connect 1-on-1 or in a group.
Registration  - Customized ticketing and registration options. 
Let us help you design the perfect event.
Virtual reality, augmented reality and extended reality create opportunities for your company to reach your audience in new ways. Rely on our team of event planners, producers and support resources to assist you in deploying your brand in the Metaverse. 
Support services include the following:
Program Registration  - Configure free or paid registration.
Event Communications - Assist in the development of a communications strategy that will drive awareness and participation.
Coaching - Speaker and moderator support.
Direction - Strategic guidance on the program delivery and execution.
Production - Our AV professionals will leverage the tools required to ensure your success.
Facilitation - Platform selection and configuration.
Event Coordination - From run of show to rehearsals, we ensure every detail is addressed.
Marketing & Creative Services - From campaigns to promotion, copy and graphics, we have you covered.
Lead Generation - Deploy a lead generation campaign that generates results.
Design & Implementation - Create a memorable experience with expert design and implementation services.
Build your Next Event in the Metaverse
Our solutions are designed to enhance your brand and deliver the most immersive experience imaginable.
Educational Conferences, Annual Events, Symposiums and Industry Tradeshows
Panel Discussions, Fireside Chats, Master Classes & Round Tables
Keynotes, Launches & Kickoffs
Media Events, Satellite Tours
Virtual and Hybrid Events
Workspaces & Conference Rooms
Experience counts. And with more than 200,000 events under our belt, we have the know-how, resources, and infrastructure to make sure that your events – regardless of type, size or complexity – go off without a hitch every single time.
Flexible solutions to meet your requirements
Every online event is different. That's why we will deploy the best platform based on your needs. From white glove, full concierge support to technology solution deployment, rely on Xcyte Digital to provide world-class service for your next event.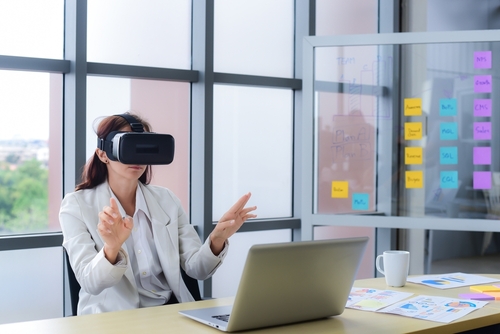 Start Building your Immersive Experience Today