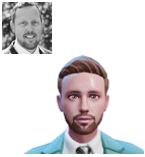 Experienced in stock exchange listings, corporate finance, financial reporting, and strategic planning.  
Obtained his CPA designation while working at PricewaterhouseCoopers. 
Knowledgeable in dealing with regulators and exchanges in both Canada and the U.S. and has worked with clients across a wide range of sectors to fulfill their public company requirements.